iWnn IME for Web
Character input technology

A web app-embedded IME supporting multiple operating systems and browsers.
Uses the cloud to enable user-friendly character input on a variety of devices.
Point

1

Supports multiple operating systems and browsers, enabling use on many different devices.
Point

2

Cloud-based dictionaries ensure the vocabulary is always up-to-date.
Point

3

Several different keyboards are available, tailored to the input fields.
What is iWnn IME for Web?
A new character input service that supports various situations with Cloud.
A service that provides the highly functional iWnn input engine on the cloud, as a package that includes an IME running on a web app.
Supports several different operating systems and browsers, so provides a uniform input environment regardless of the device in use. Includes dictionaries of specialist terminology, enabling input of specialized characters used in various industries.
Product Features
Feature

1

Multi-OS / browser support
Enabling input in a wide range of device environments.
An IME supporting several different operating systems and browsers is embedded for use in a web app, enabling input in a wide range of device environments.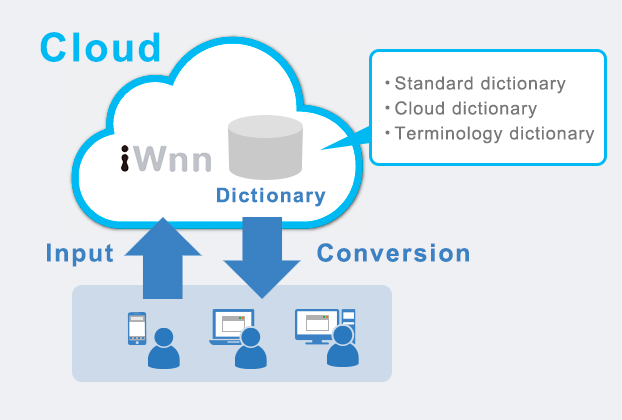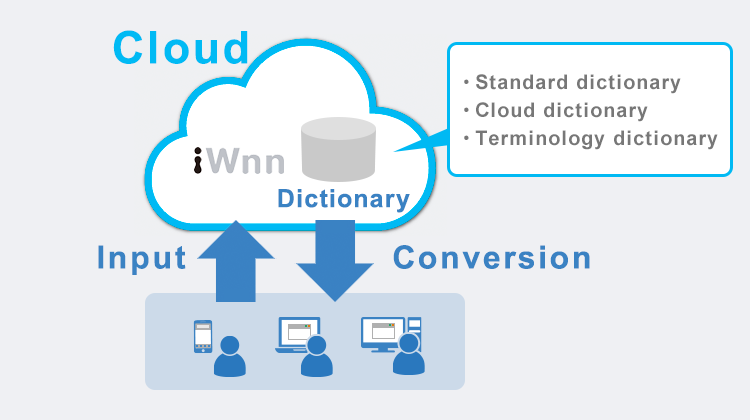 *Please contact us for details on operational environment.
Operating OS
(checked operating systems only)
Windows10
macOS Catalina
iPadOS(iOS)
Android
Operating browser
(checked browsers only)
Google Chrome ver:84.0.4147.105 (64bit)
Microsoft Edge
Safari
Feature

2

Optimum predictive character conversion
Dictionary data is managed on the cloud, providing rapid support for the latest vocabulary and making updates easy.
Dictionaries of specialist terminology are included, reducing the work needed to enter characters. Character input is also assisted by character conversion functions with association prediction and conjunctive phrase conversion.
Medical
| | |
| --- | --- |
| Medical dictionary | Includes specialist medical terms to enable optimum predictive character conversion. |
Medical
Education
Education dictionary
Removes inappropriate vocabulary. Selects terms appropriate for the junior high school level, displaying

hiragana

characters in place of any unfamiliar

kanji

characters.
Function for displaying/hiding selections
Enables unneeded predictive input selections to be hidden when they hinder learning.
Feature

3

Flexible selection of keyboards
The keyboard to display can be freely selected to match various text input fields.
Education
Standard keyboard layouts such as Japanese, Western and flick keyboards can be displayed along with specialized keyboards for entering chemical or numerical formulas.
Keyboard for chemical formulas

Shows only the letters found in chemical formulas used at the junior high school level. Can also be used to enter superscript and subscript characters, enabling flexible input of answers ranging from simple chemical formulas to formulas for chemical reactions.

Keyboard for numerical formulas

Covers the symbols and numerical patterns used at the junior high school level, enabling input of complex numerical formulas.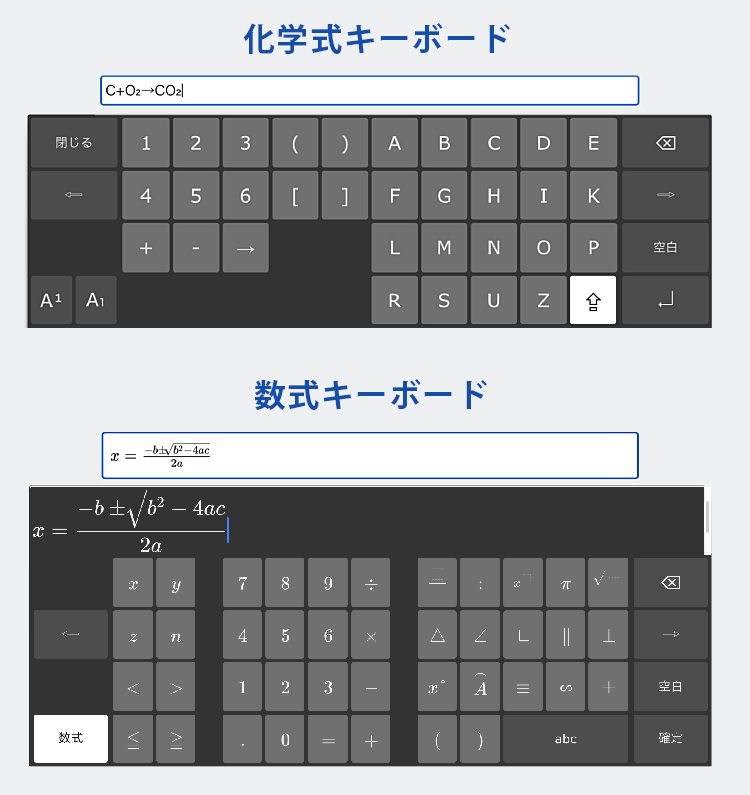 PRESS RELEASE
Presents some press releasess of iWnn IME for Web.
Click for product inquiries and questions
Inquiries
welcome
corporate customer

+81-3-6718-3712

(Japanese language only)




Business hours: 9:00-17:30
(except Saturdays, Sundays and public holidays)
Personnel Division:Life Infrastructure Solution Division UX Solution Department
Shinagawa Front Building 7F, 2-3-13, Konan, Minato-ku, Tokyo 108-0075, Japan