Railway Solutions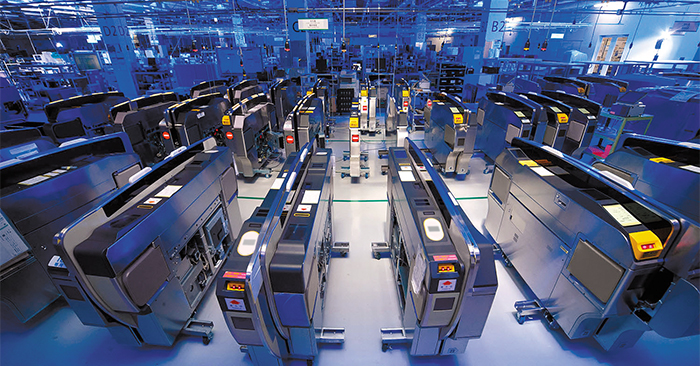 Supporting safe and comfortable convenience of railway stations through reliable software technology.
Since introducing the world's first automatic ticket gates/ticket vending machines at Hankyu's Kitasenri station in 1967, the OMRON group has continued to support Japanese railway stations through numerous innovations so that they can be used safely and comfortably.
Nowadays its common to see things like automatic ticket gates that allow for smooth passage even during morning and evening rush hours, ticket vending machines that quickly carry out ticket and reservation processing, and automatic checkout machines that can cope with the wide variety of transfers and other commuter situations. Every day our software technology is being used in the OMRON station service equipment that helps keep stations running smoothly.
We will continue contributing through our software technology with the aim of improving convenience for station users and increasing the efficiency of station management operations.
Software Technology Supporting Improved User Convenience and Station Management Operations
Passenger fare determination systems that can process numerous, intertwined routes at high speed. Automatic ticket gates that allow passengers to pass through smoothly, instantly determining the movement of people and the status of tickets and IC cards. Ticket vending machines that respond to a wide variety of needs, including those of foreign tourists. Reception processing terminals and station management support systems that assist with the various tasks of a station.
We develop and provide the highly reliable software technology that keeps these systems running accurately day in and day out. We also support safe and comfortable station management operations by making use of high level software technology and development know-how, such as thorough verification systems using dedicated teams to improve service quality.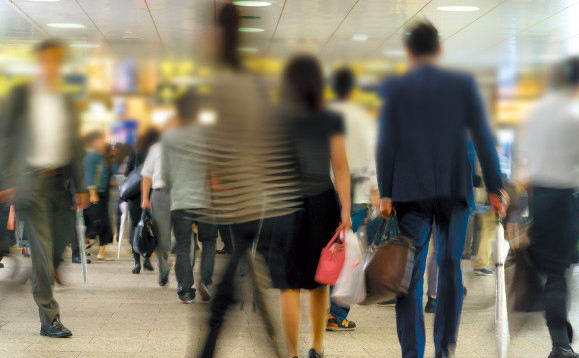 Realizing Station Solutions with Advanced Software Technology
Station service equipment systems including automatic ticket gates, ticket vending machines, checkout machines, and more
Reception processing terminals that streamline the complex tasks of station reception and support station staff
Shared use systems for transportation IC cards that work nationwide
Construction of station operation support systems that assists with the backend operations of stations and head offices
Data aggregators, revenue management servers, operation management systems, various information and guidance systems
Remote monitoring systems responsible for managing the safety of stations
Systems used by stations via ticket gate passing information systems and QR codes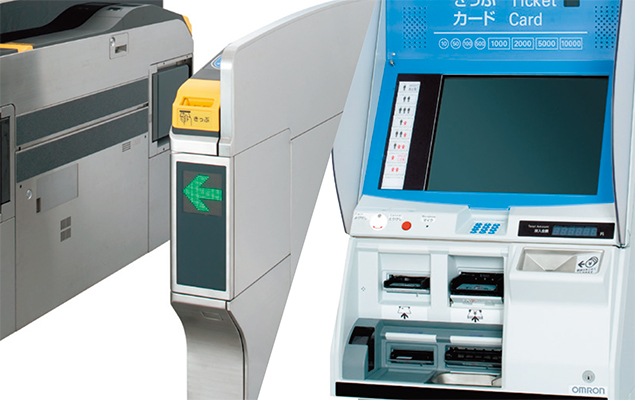 EYES ON THE FUTURE
Stations are the railway entrances and exits that millions of people use every day, as well as being a gateway connecting people to the streets along the railway lines. With the technical innovations of AI and IoT, the future will allow us to gather valuable data in the stations and nearby streets, creating new value that couldn't have existed until now.
Our aim is to create appealing and attractive stations, and to do that we shall continue supporting the creation of stations that can be used by people securely, safely, and comfortably with software using the station service system technology we have cultivated up to now.