Health Solutions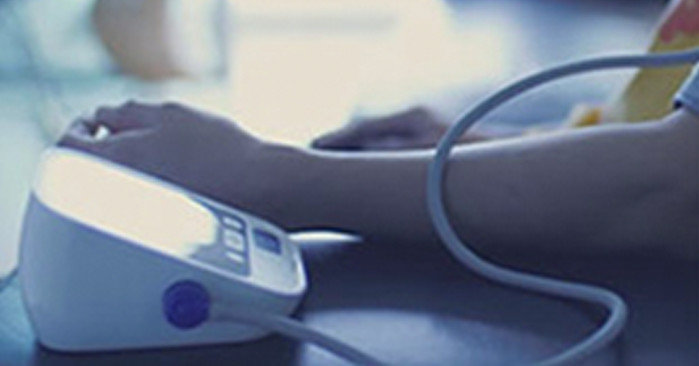 Contributing to healthy lifestyles through software development
for healthcare equipment and health services systems.
As the value that people seek shifts from goods to experiences, the need for service systems that support this shift is increasing.
We provide software development for health devices, web services, and smartphone applications that support people's health, as well as global system operation services.
Development of remote patient monitoring service system
We are developing services for OMRON Healthcare, which is developing health solutions with the aim of achieving zero events to predict and prevent the risk of cerebral and cardiovascular disease events.
In the U.S., Medicare (public healthcare insurance system) started to cover remote monitoring of hypertension in January 2019 in order to reduce healthcare costs.
In the U.K., there is a shortage of family physician clinics, and there is a need to improve the efficiency of physicians' work and reduce the waiting time for patients.
We are contributing to people's health through applications with these new insurance services and the development of remote patient monitoring service with OMRON Healthcare to solve these problems.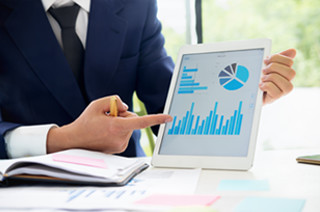 Development of self-reliance support system
Oita Prefecture and OMRON are collaborating to develop a service to support the self-reliance of the elderly.
The aim of this service is to prevent the elderly from becoming in need of nursing care, or to reduce or prevent the deterioration of their need for nursing care, thereby improving the welfare of the aging population and extending their healthy life expectancy.
Through a demonstration experiment in Oita Prefecture, we are studying how to create more effective services.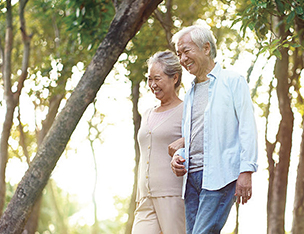 Secure operation of health data
In order to safely store vital data and deliver our services to users around the world, we are working with OMRON Healthcare on operations and maintenance that comply with the personal information protection laws of each country, such as the General Data Protection Regulation (GDPR) of the EU.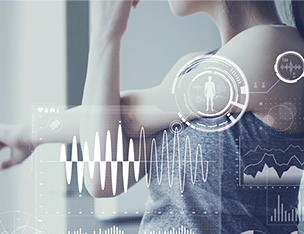 Next Value
The declining birthrate and aging population in Japan show no signs of reversing. According to the White Paper on Information and Communications (2020 edition) of the Ministry of Internal Affairs and Communications, the aging rate reached 20% in 2005, and this rate is the highest among other countries, including those forecasted until 2060, making social security systems such as medical insurance, pension insurance, and nursing care insurance vulnerable.
In addition, the novel coronavirus, which has been spreading worldwide since its confirmation in December 2019, is significantly changing lifestyles. This has affected people's physical activity, blood pressure, weight, and frequency of hospital visits.
In response to this situation, the need for health support services that utilize vital data is increasing and is about to become more widespread.
Our aim is to provide comfortable and safe services using the knowledge related to healthcare support and cloud technology we have already cultivated, as well as to create a new service.