Equipment operation
management systems
Manufacturing site DX solutions
Creates a next-generation manufacturing environment
with visualization, remote monitoring, and
remote maintenance of manufacturing sites!
What is Equipment operation management systems?
Based on equipment data, it can grasp the operation status and operation rate of entire lines.
Since data accumulates, it supports decision making for gradual investment.
The equipment operation management system has a scalable configuration and can be implemented flexibly depending on the scale of the line.
Video of equipment problems before and after they occur can be stored by connecting to a network camera. Videos can be viewed both on-site and remotely.
Product Features
Feature

1

Aids in visualization of equipment operation data and remote maintenance of equipment and systems
Video playback
Video captured by the camera can also be recorded and saved, so it can be used to verify the situation when a problem occurs, which supports improvements to the entire site.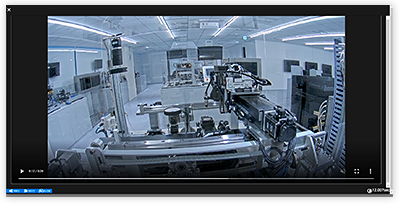 Remote support is possible with independent lines
Remote maintenance using the live view of a network camera and editing the controller program are possible with a secure remote connection environment.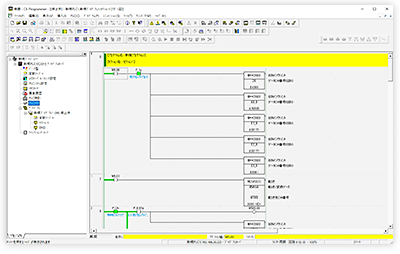 Data collection
Displays overall equipment effectiveness (OEE) as defined by ISO22400, the international standard for KPI, as well as operation status and output by time.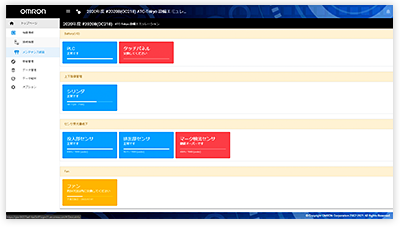 Feature

2

Helps implement planned maintenance by monitoring operation performance and trends
Operation management
Displays the overall equipment effectiveness (OEE) and its components, Gantt charts, and the number of problems in the past week for each process. Scheduled maintenance information is provided for parts with life spans, etc., according to operation performance.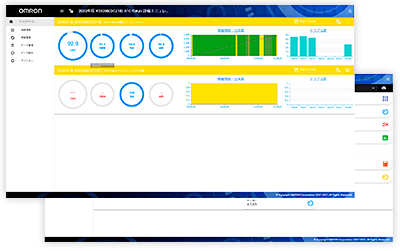 Saving trouble history
Preventive maintenance information can be gathered by analyzing the trouble history stored in the database and determining trend management that matches the actual operation conditions.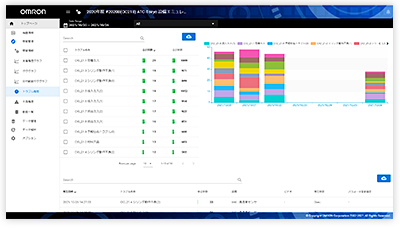 Built-in functions
Equipment operation management systems supports various functions. For details, please refer to this introductory brochure.
Click for product inquiries and questions
Inquiries
welcome
Equipment operation management systems corporate customer

Contact

Please select "Equipment operation management systems"

Business hours: 9:00-17:30
(except Saturdays, Sundays and public holidays)
private customer
Personnel Division:DX Solution Division
Business Development Department
53 Kunotsubo,Terado-cho, Muko-shi, Kyoto 617-0002, Japan