LightMES
Manufacturing site DX solutions

MES designed based on
OMRON's manufacturing
site know-how.
What is LightMES?
Manufacturing an optimal environment for your production line at a low cost by using only those functions you need for production management.
The system has been designed based on know-how cultivated within OMRON, whose core business is manufacturing, and is equipped with essential functions for manufacturing management.
The four functions can be freely combined, to create specialized systems for progress management, quality management, equipment management, and operation management.
Product Features
Feature

1

Identification of production bottlenecks
Progress management
Production time and current progress can be checked for each line, process, and equipment, and production backlogs can be extracted in real time.
The line progress of entire factories can be centrally managed.
Work events can be entered for each process.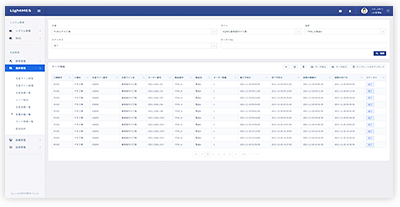 Feature

2

Monitoring and analysis of quality changes
Quality management
Real-time management of indicators is made possible by statistical process control (SPC).
Alarm function activates when threshold values are exceeded.
Quality data for analysis can be downloaded.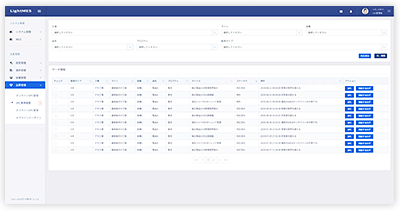 Feature

3

Real-time monitoring of equipment status
Equipment management
Data is automatically collected from equipment via PLC.
Visualizes equipment performance and availability.
Equipment status can be collectively managed using the andon function.
Includes a maintenance schedule function.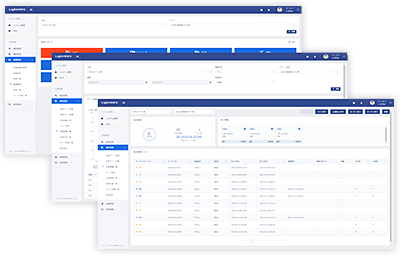 Feature

4

Support for productivity improvement analysis
Operation management
Performs GAP analysis of planned (piece rate, delivery compliance rate, production lead time) and actual performance.
Improvement processes can be identified from differences between actual performance times and standard times.
The operation rate and productivity of each equipment can be visualized.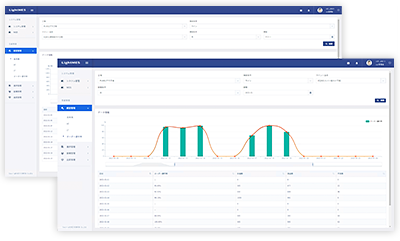 Built-in functions
LightMES supports the functions required for progress management, quality management, equipment management, and operation management.
For details, please refer to this introductory brochure.
Click for product inquiries and questions
Inquiries
welcome
LightMES corporate customer

Business hours: 9:00-17:30
(except Saturdays, Sundays and public holidays)
private customer
Personnel Division:DX Solution Division
Business Development Department
53 Kunotsubo,Terado-cho, Muko-shi, Kyoto 617-0002, Japan