Health management system
Manufacturing site DX solutions
Temperature and health management operations are made safe and efficient through data management.
What is Health management system?
Complete health management operation in 3 steps
Once the health management system is installed, employee temperature checks can be conducted using thermal cameras with facial recognition. Furthermore, by linking this information to medical questionnaires via tablet input, it is possible to link individuals to their health information and manage it centrally.
The system has been updated to manage health based on the HACCP revised Food Sanitation Act and countermeasures against norovirus and COVID-19, and to automate and digitize operations.
Product Features
Features

1

Accurate data on health conditions can be managed in real time.
When an employee's temperature as determined by the thermal camera exceeds the individually set temperature reference value, not only is the administrator notified in real time by e-mail, but it can be set up so that a patrol light is turned on in the department to which the employee with a fever belongs, so that the situation can be shared.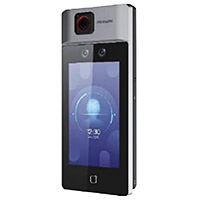 Features

2

Reference values can be set and managed according to different average temperatures.
Three patterns of individual temperature thresholds can be registered and set as reference values. Three patterns of temperature reference values can be registered and set, categorized as high, medium, low, etc., and assigned to each individual according to their average temperature.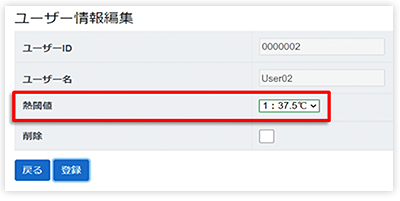 Features

3

Immediately contact the relevant department when the body temperature exceeds the standard value.
When the temperature exceeds the body temperature standard value set individually by the temperature measurement with the thermal camera, not only the administrator is notified in real time by e-mail, but also the patrol light is turned on in the department in charge to which the employee who exceeds the standard value belongs. You can also set it to share the situation.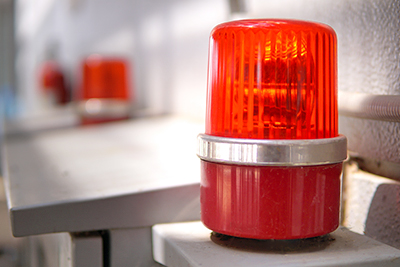 Features

4

Response details can be stored for use in the event of illness and for daily attendance information.
In addition to response details as a third-party check, attendance information such as arrival at work, departure from work, and breaks can be entered on a personal page, and the accumulated data can be exported in CSV format.
If a person without user registration passes through the thermal camera, a user ID/user name is automatically generated, and the measurement record is registered and stored in the master.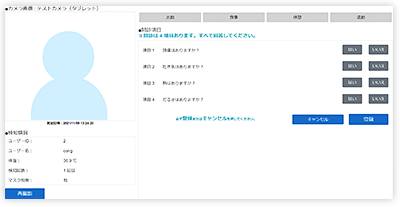 Built-in functions
The health management system consists of a thermal camera for temperature measurement and a tablet terminal for medical interview input, as well as a server for data storage and a PC for data reference. For details, please refer to this brochure.
Click for product inquiries and questions
Inquiries
welcome
Health management system corporate customer

Contact

Please select "Health management system"

Business hours: 9:00-17:30
(except Saturdays, Sundays and public holidays)
private customer
Personnel Division:DX Solution Division
Business Development Department
53 Kunotsubo,Terado-cho, Muko-shi, Kyoto 617-0002, Japan